This post contains affiliate links which means that we will make a small commission if you purchase a product after clicking on any of them, at no extra cost to you. Thank you for your support.
Si deseas que tu outfit realce tus curvas, acentúe tu cintura y te haga ver súper femenina y sensual, entonces la opción indudable es una blusa con corte peplum. El corte de las blusas peplum, que ciñe la cintura y de allí abre hacia las caderas, es un must de temporada.
Normalmente, las blusas peplum se adaptan a todos los tipos de figura, pero podríamos decir que existe una blusa péplum para cada quien, para cada tipo de chica. De eso queremos hablarte. Porque una chica it sabe qué le va mejor a su estilo y a su  cuerpo.
Por ejemplo:
Si tu figura es de triángulo, hombros angostos y cadera ancha, es preferible que evites la blusa peplum con volados a los costados. Siempre será mejor, para ti, los volados en la parte de atrás o al frente. Debes tratar de enfocar la atención hacia tus hombros, usando una blusa peplum con estampados en la parte superior y con volados muy acentuados hacia la parte posterior cadera. Esto hará el equilibrio.
Si tu figura es más tipo reloj de arena o guitarra, y tienes los hombros y la cadera alineados y la cintura muy definida, puedes usar cualquier blusa peplum. Y si quieres acentuar aún más tu cintura, usa blusas de un sólo color, sin estampados. Aun más, sin preocupación alguna, puedes animarte a probar todos los modelos de blusa peplum que lleguen a tus manos.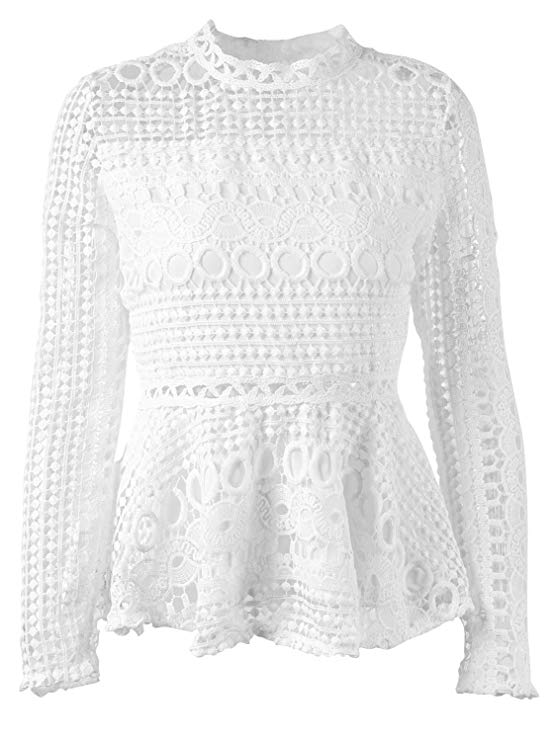 Pero si tu cuerpo es más de tipo rectángulo, y tus hombros y cadera están alineados pero tu cintura no está definida, elige una blusa peplum con volados muy amplios en la zona de las caderas, para hacer ver a tu cintura más pequeña. Trata de combinar tu blusa con faldas lápiz o usar vestidos entallados peplum. Así le darás una muy femenina definición a tu figura.
Y si tienes el tipo de cuerpo que no demarca cintura, con un vientre prominente, lo recomendable es que lleves blusas peplum muy definidas en la cintura, incluso aquellas a las que puedas agregar un cinturón. Evita sí, los estampados y las telas gruesas.