This post contains affiliate links which means that we will make a small commission if you purchase a product after clicking on any of them, at no extra cost to you. Thank you for your support.
Las chaquetas de jean son unas de las piezas más versátiles que puedas tener en tu closet. Clásicas, cómodas y siempre a la moda, las chaquetas de mezclilla son la eterna tendencia que siempre veremos en el street style.
Las usan las celebridades, influencers y fashion bloggers en sus looks más relajados. Y es que los denim jackets son perfectos para complementar un outfit casual.
Los jackets de mahón van bien con vestidos playeros, con jeans, shorts y faldas. Nada como un maxi dress con una chaqueta de mezclilla y unas sandalias para una tarde de verano.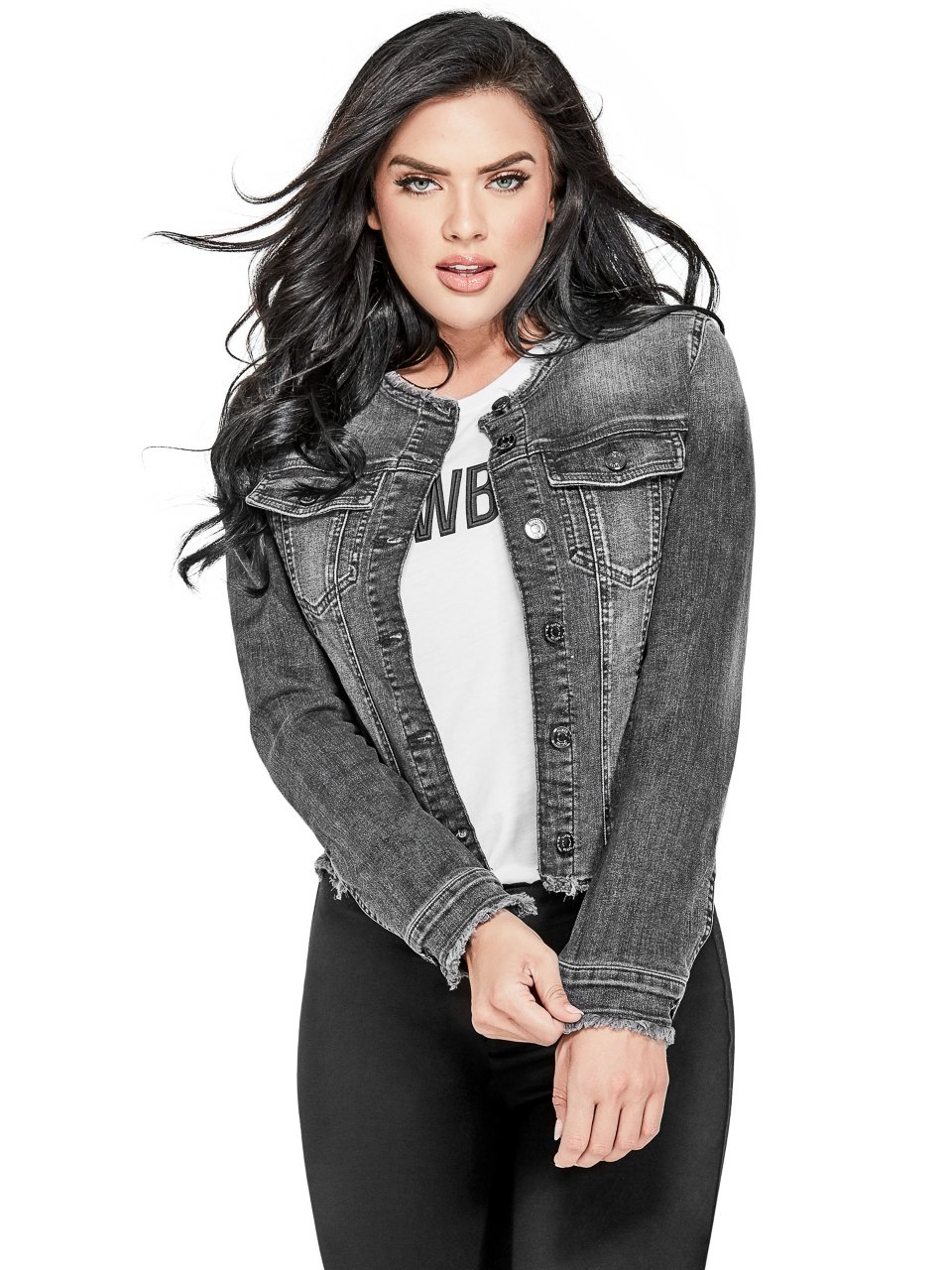 Ahora que viene el otoño, la última moda son las chaquetas de jean con bordados y aplicaciones. Lentejuelas, perlas y mucho brillo adornan nuestras chaquetas de denim para darles un toque de glamour.
A la hora de compra una chaqueta de jean fíjate bien en el corte. Hay las que entallan la cintura, las que son tipo bolero, y las que tienen mangas tres cuartos. Las que están hechas con una mezcla de algodón con un poco de strech son mucho más suaves y entallan mejor.
Chamarra de mezclilla bordada. Foto vía My Theresa
Compra tus chaquetas de jean: