Una tendencia que hace fuerte presencia en el hairstyle actual, sin dudas, es el corte de cabello en capas. Los cortes en capas son cada vez más la propuesta de muchos estilistas, dando un marco diferente y con mucho volumen y movimiento al rostro femenino.
Puedes escoger un corte de cabello en capas cortas. Una sencilla manera de dar  dimensión a los cabellos que presentan, sobre todo, una textura muy suave. Se ve muy bien con el cabello liso o ligeramente ondulado. Este corte de cabello en capas cortas permite enfatizar la línea del cuello y la clavícula, y  crea un volumen maravilloso. Es en definitiva un corte universal que se adapta muy bien a diversos tipos de rostro y de cabellera.
La otra opción, es elegir un corte en capas largas, por detrás. Se trata de una propuesta linda y muy femenina. Un haircut  que no pasa de moda jamás, versátil y muy fácil de cuidar y mantener.
El corte en capas, combinando largas y cortas, es muy trendy y tal vez, el más usado por modelos en todo el mundo. La característica distintiva de este corte es la presencia de las capas a lo largo de todo el cabello, y no sólo en el frente como  la versión clásica. Las capas de diferentes niveles no sólo enmarcan la cara, sino que le dan un aspecto inusual a todo el peinado. Un tipo de corte realmente elegante y sofisticado.
Si eres una chica de cabello muy liso y escaso, una propuesta de corte Bob en capas, puede hacer que tu look dé un vuelco de 180 grados. Volumen y movimiento, es muy elegante y fácil de llevar y de peinar. Bob en capas suaviza perfectamente la angulosidad de la cara, corrige la imperfección de las características y rejuvenece. Va mejor en  mujeres con una cara cuadrada y de características angulosas y afiladas.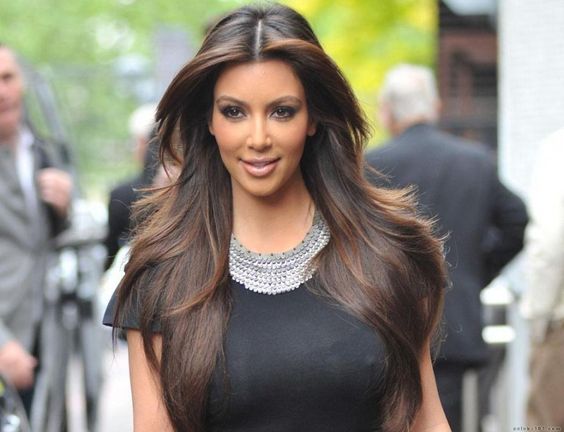 ¿Te atreves a hacer un corte de cabello en capas?
Encuentra las últimas tendencias de moda en USA, Puerto Rico, Miami, Orlando, Colombia, México, República Dominicana, Panamá, España.
This post contains affiliate links which means that we will make a small commission if you purchase a product after clicking on any of them, at no extra cost to you. Thank you for your support.