This post contains affiliate links which means that we will make a small commission if you purchase a product after clicking on any of them, at no extra cost to you. Thank you for your support.
Imponentes, llamativas, protagónicas… regresan este otoño-invierno las súper célebres High Boots y las Over the Knee High Boots. Y es que las botas altas se han convertido en la tendencia de lujo del street style. Son, definitivamente, el calzado estrella para la temporada.
Las High Boots son legado del estilo mosquetero, del estilo pirata. Botas largas hasta el muslo, encima de la rodilla o sencillamente las botas XXL, que favorecen una figura estilizada y complementan los más variados oufits : minifaldas, faldas o vestidos midi con ranura delantera, jeans tubo…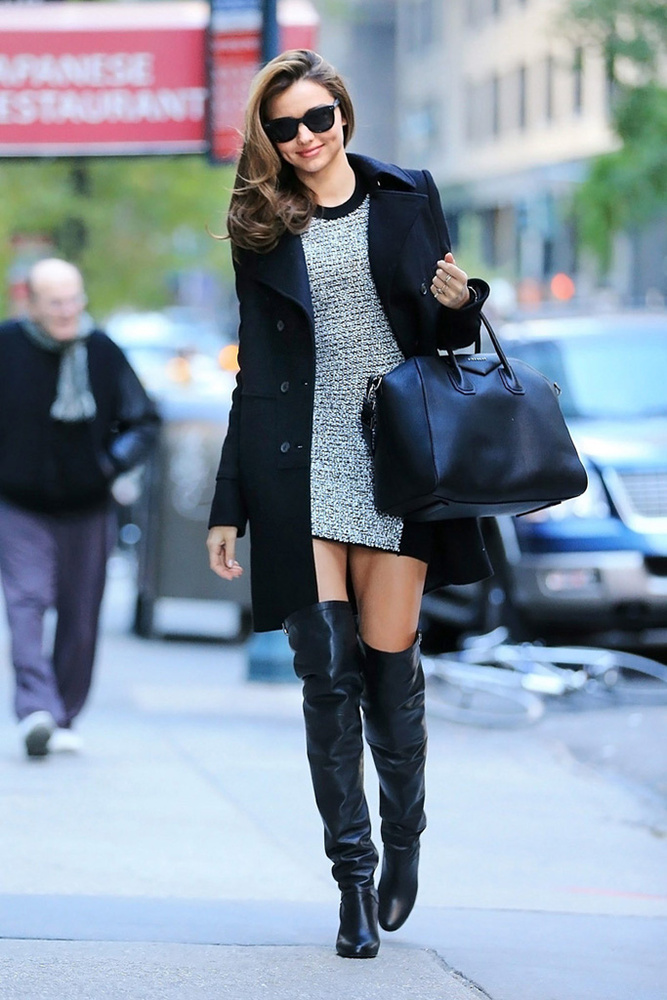 Para la casa Chanel las  botas altas, son el accesorio estrella esta temporada. El ingenio creador de Karl Lagerfeld nos las brinda en riguroso blanco y negro, agregando las cuissardes o polainas, para innovar y dar un punto cyber punk a su más reciente colección.
Lucir trendy, tanto si vas casual como elegante y formal, es mucho más fácil si usa unas súper High Boots, un auténtico must have para cerrar el año totalmente incorporada al street style que comanda tendencias para el próximo año.