Esta  temporada el calzado se viste de comfort sin dejar de lado el toque glam y chic que tu outfit necesita. Tennis, alpargatas, Oxfords,  plataformas, mules, sandalias… eso es lo que estaremos luciendo en materia de zapatos primavera verano 2018.
La moda en materia de zapatos primavera verano privilegia el confort. Sale el sol, suben las temperaturas y todas queremos salir, caminar, ejercitarnos sin necesidad de ir al gimnasio.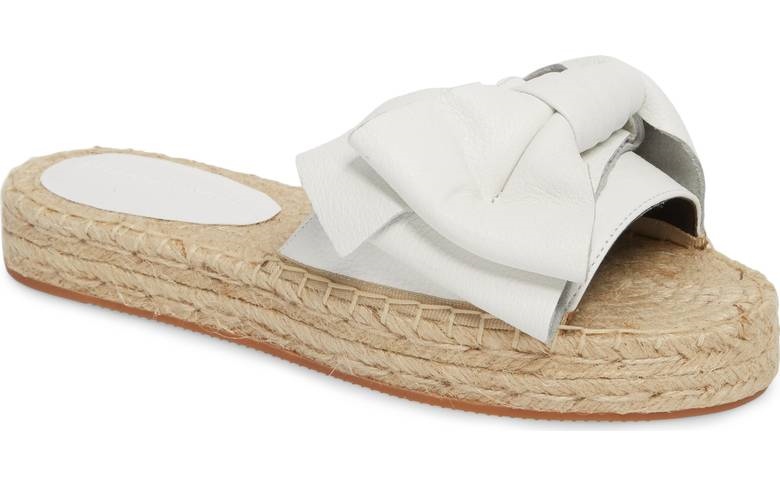 Las chicas it como tú saben lo importante que es estar cómodas para desplazarse, moverse con tranquilidad, sin acalorarse y a la moda en zapatos primavera verano.
Y eso lo saben los diseñadores quienes sin excepción lanzan al mercado una moda que privilegia la comodidad y el descanso de los pies, sobre todo después de meses de botas y stilettos.
En esta temporada se imponen primeramente los tenis y las alpargatas o espadrilles. Los colores que predominan son los blancos, crudos, beiges, azul marino… es decir: el street style se viste con los colores del verano.
Pero siguen llevándose los plateados y dorados, tanto en sandalias tipo espadrilles con taco de cuña o cuñete, pero sobre todo en los zapatos estilo Oxford.
Como ves, la moda para los pies pinta cómoda y muy relajada en esta temporada.
Encuentra las últimas tendencias de moda en USA, Puerto Rico, Miami, Orlando, Colombia, México, República Dominicana, Panamá, España.
This post contains affiliate links which means that we will make a small commission if you purchase a product after clicking on any of them, at no extra cost to you. Thank you for your support.