Con la primavera en full swing y el verano a la vuelta de la esquina no nos queda sino divertirnos y agregarle color al street style, y para ello no hay como los pompones, o pom poms como se les dice en inglés, esas borlas coloridas que van bien con todo.
Cuando aparecieron como un elemento exótico que nos traía a la memoria los accesorios propios de tribus latinoamericanas o de exóticos países en el cercano y lejano oriente, los pompones parecían destinados a ser un detalle para llaveros, bolsos o collares.
Pero poco a poco el pompón se apoderó de zapatos y sandalias, y dejó de ser un accesorio para convertirse en protagonistas de nuestro look.
Ahora llevamos el pompón en el dobladillo de los pantalones, en las mangas de blusas y vestidos, colgando en abundancia en carteras y chales, como sello distintivo de clutches, y hasta en divertidos suéteres unicolores con pompones de colores adheridos por todas partes.
Sin duda los pompones le dan un toque juvenil, divertido y casual a tu look. Son algo que toda chica it como tu debe llevar en esta temporada primavera verano.
Son una tendencia que se ha hecho moda y ha demostrado su versatilidad. Ahora que viene el verano unos shorts blancos con unos pompones del mismo color o multicolores en el dobladillo te convertirán en la chica de moda.
Una túnica blanca con pompones de colores a manera de collar hará que todos volteen a verte. Puedes llevar pompones como aretes, o como una guirnalda colgando en tu bolso. En fin cuando se trata de estas coloridas borlas, la imaginación es el límite.
Y tú ¿cómo llevas tus pompoms?
Compra tus pompones: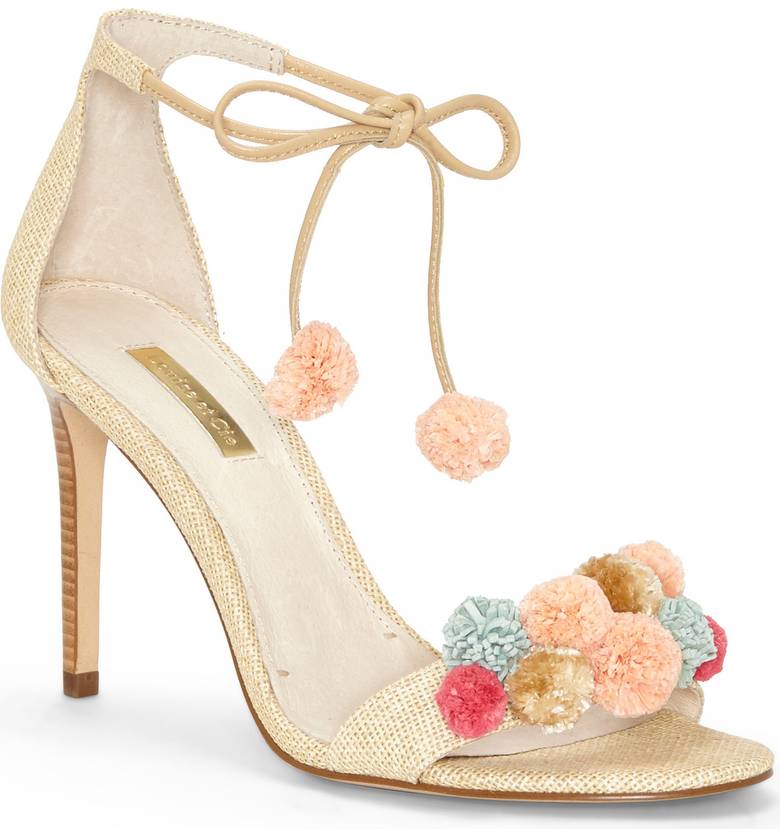 Encuentra las últimas tendencias de moda en USA, Puerto Rico, Miami, Orlando, Colombia, México, República Dominicana, Panamá, España.
This post contains affiliate links which means that we will make a small commission if you purchase a product after clicking on any of them, at no extra cost to you. Thank you for your support.