This post contains affiliate links which means that we will make a small commission if you purchase a product after clicking on any of them, at no extra cost to you. Thank you for your support.
El Dominicana Moda 2017 cerró con broche de oro, mostrándonos lo mejor de la moda Latinoamericana. Cuatro días durante los que diseñadores nacionales e internacionales presentaron sus colecciones  deslumbrando a todos los asistentes. La XII edición del Dominicana Moda se celebró por primera vez en la Zona Colonial de Santo Domingo.
La espectacular apertura contó con la participación de la diseñadora Jenny Polanco.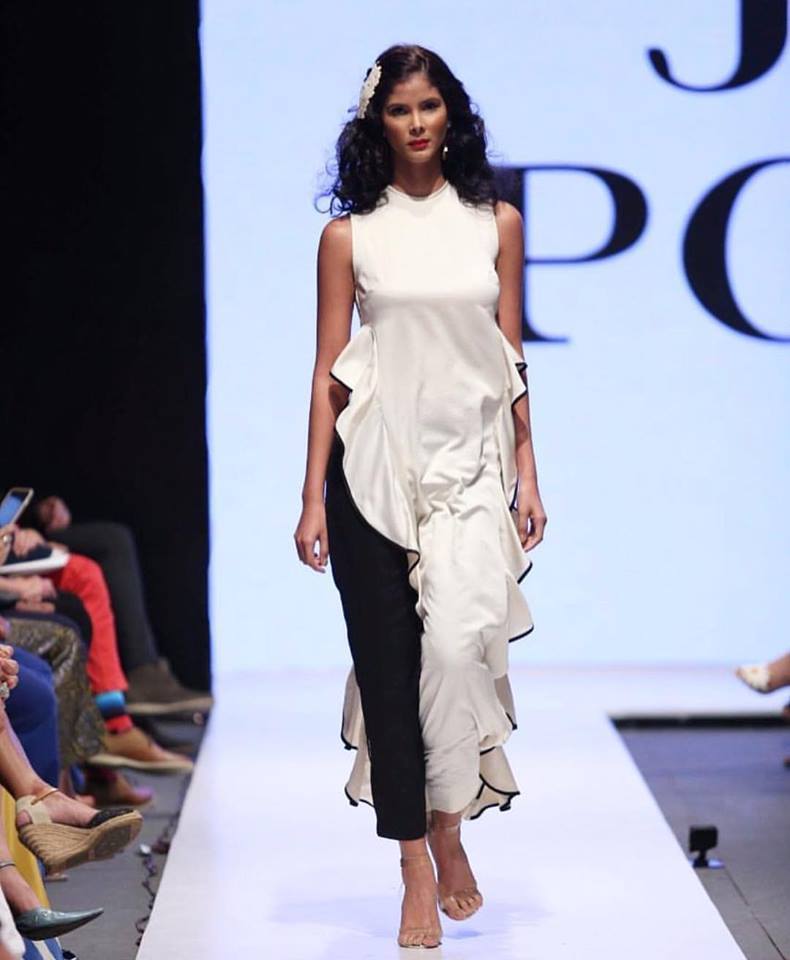 La primera noche del Dominicana Moda 2017, culminó con la participación de la diseñadora dominicana Giannina Azar.
Los estampados neutrales, colores tierra y detalles en dorado encabezaron las pasarela de
Salitre Swimwear.  Las warriors lucieron trajes de baño súper fashion.
Un desfile muy original fue el de los chicos de la Escuela de Diseño de Altos de Chavón, quienes nos presentaron piezas elaboradas a base de materiales reciclables.
El desfile "Parallel Universes" , by Jacqueline Then donde se destacaron los crop tops en organza,chaquetas y jeans con pedrería y pantalones abotonados en el costado.
La coleccion "Punto y Aparte" de Ariel Encarnación, dio mucho de que hablar en el fashion week. El diseñador se especializado en crochet y optó por textiles a rayas y colores brillantes.
"La Boheme" de Arnaldo Wear. Una colección dedicada a las mujeres soñadoras y románticas. Love it!
Uno de los desfiles más esperados en el #dominicanamoda  fue la colección "The Poshman Game" del diseñador José Jhan  inspirada en la vida e historia de Porfirio Rubirosa.
La colección Resort 2018, de la diseñadora colombiana Silvia Tcherassi, cerró la XII edición de Dominicana Moda.
fotos: facebook/dominicanamoda